Announcing LangChain Templates
A collection of easily deployable reference architectures for a wide variety of tasks so you can get going fast.
Favorite LangChain Templates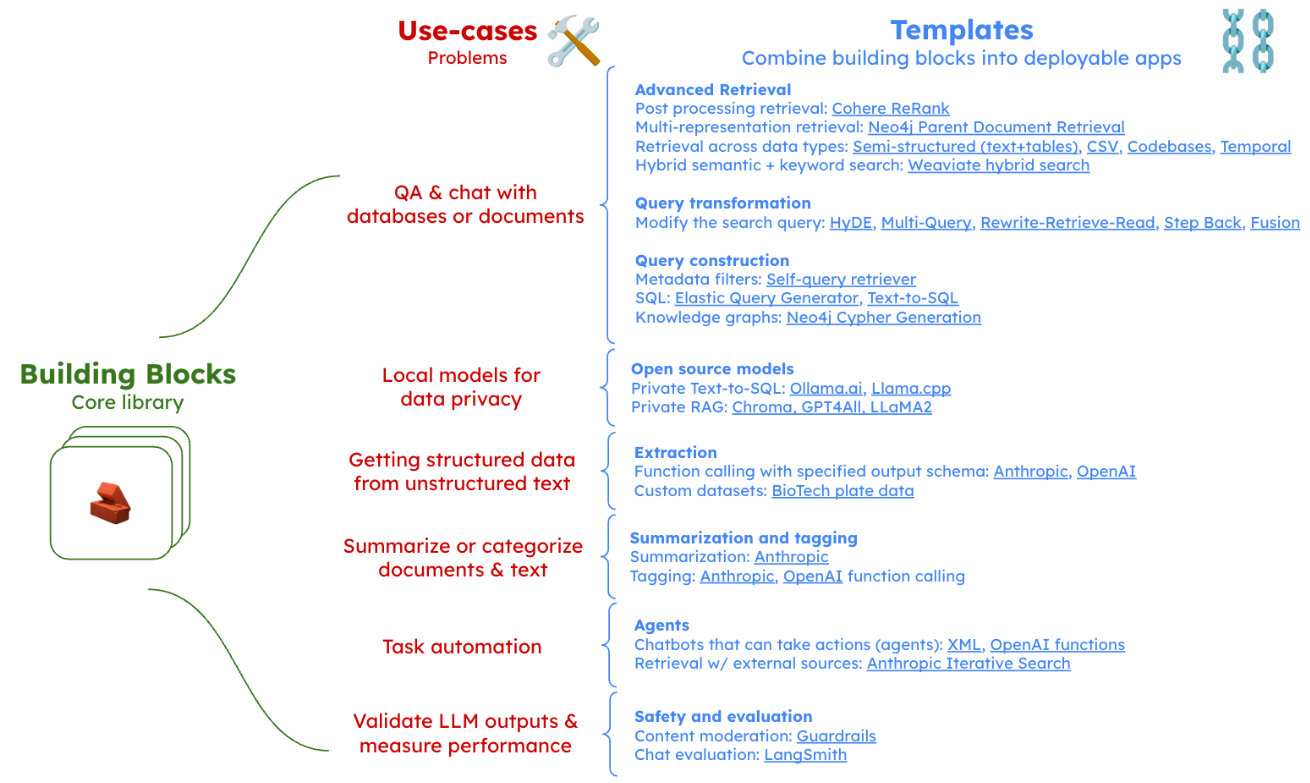 Data Annotation Queues
Newest feature in LangSmith–our SaaS platform for managing your LangChain applications.
Easily move datapoints from your production logs into a data annotation queue so you (and your teammates) can inspect your data and build up intuition for where the chain is not performing well.
Sign up for beta access to LangSmith.

In case you missed it
DeepLearning AI Short Course: on Functions, Tools and Agents with LangChain. Covers the basics of OpenAI function calling and using it to do tagging, extraction, tool selection, and we even build up to a conversational agent!
Scrimba courses: An interactive course on the latest in LangChainJS. Remix and run code mid-learning.
We celebrated LangChain's 1st Birthday with a big thank you to our community in this blog post.
Reddit AMA: read through the community's questions and Harrison's, LangChain CEO and cofounders, replies
Webinar Recordings
Blog Posts
From the Community
Coming Soon
Want to deploy templates with LangServe? Sign up for early access to Hosted LangServe.
What templates would you like to see? Request them on our LangChain Templates community board and we'll do our best to create them!
See you in a couple weeks!