Announcing LangServe
LangServe is the best way to deploy your LangChains. Blog Post. GitHub repo
New in LangSmith
Test Run Comparisons: Great AI engineers often manually inspect data to gain deep insights about problems. Score runs and compare with past runs in a straightforward UI showing inputs, reference/actual outputs, metrics, & more.
New Cookbooks
In case you missed it
Work with a LangChain Partner to accelerate your LLM app development. Shoutout to BCG, DeepsenseAI, Datatonic, and Rubric Labs for being such fantastic early partners. If you want to become a LangChain partner, say hello and tell us about the LLM apps you've been working on.
LangChain's DeepLearningAI course is now on Coursera!
Webinar Recordings
Blog Posts
From the Community:
Favorite Prompts
We launched LangChain Prompt Hub just over a month ago. This Roundup on the Prompt Landscape highlights what we're seeing with examples.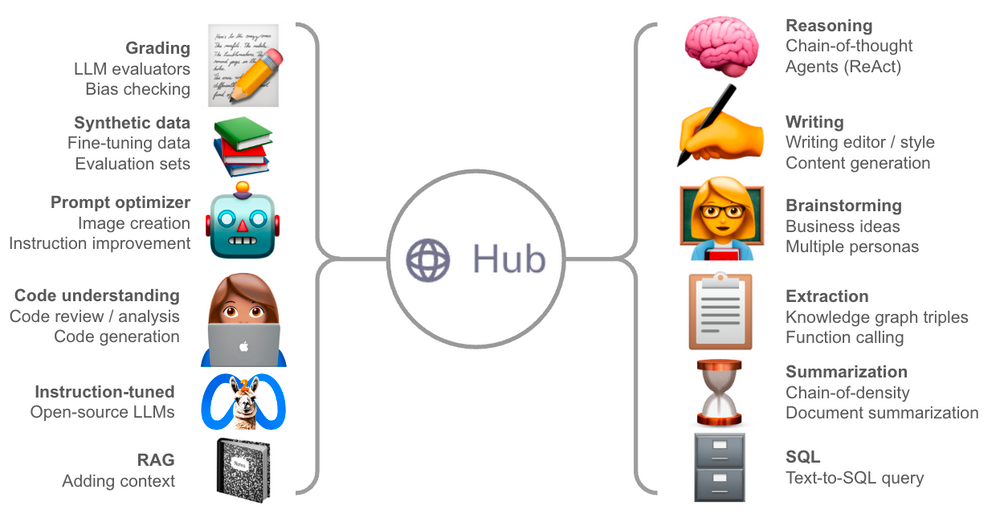 Coming Soon
Building with LangChain Expression Language: LCEL is a great way to develop sophisticated LLM applications, even for beginners. We're going to help more people get try it out in creative ways.
Path to Production Webinar (10/26): with Datastax and Skypoint
Reddit AMA (10/24) in r/langchain
LangServe Webinar (11/2): come learn about the recent introduction and features of LangServe, the best way to deploy LangChain apps